Made by women for women
Lidea dresses women for every occasion: from day dress to evening gown, from ceremony to wedding dress.

We have decades of experience in creating always unique and authentic tailor-made clothes, specially designed for each woman, to best add value to her personality and body.

Roberta and Lorenza put into their work the passion for fashion, their craftsmanship, their design and stylistic skills.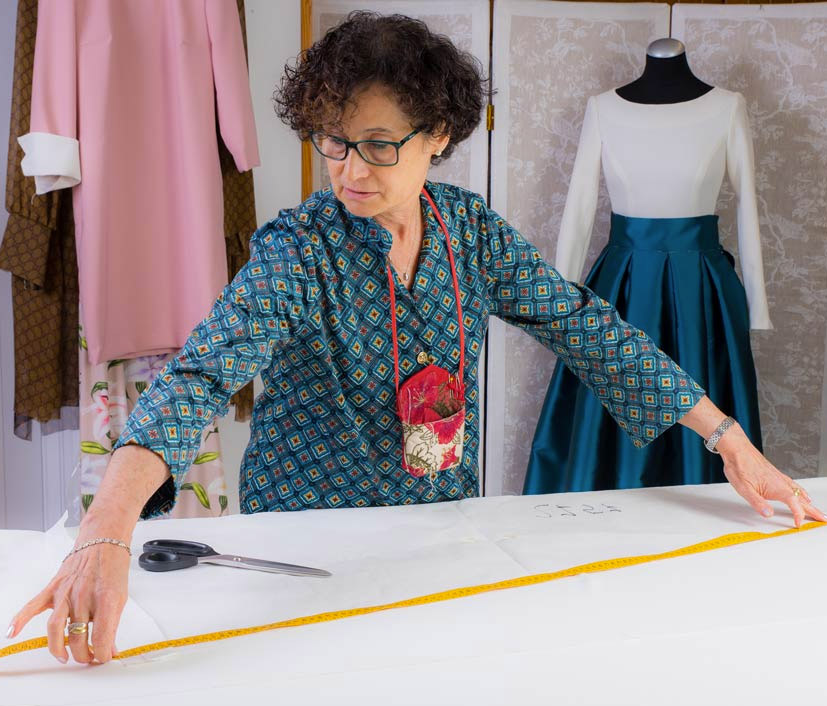 The value of the craftsmanship
After a long experience with tailored wedding dresses for a well-known atelier, we felt the need to rearrange our time to find the right balance between our family and the great passion for our job.
This desire pushed us to start a small artisan company, where contemporary and exclusive dresses are designed, produced and packaged.

In a world of massive production and same-day delivery, we produce only ad hoc clothes for each customer, taking exactly the right amount of time required by the whole process.

Passion, innovative spirit and craftsmanship are at the heart of every creation. The quality of the materials and the refinement of the finishing touches guarantee the excellence of Made in Italy.